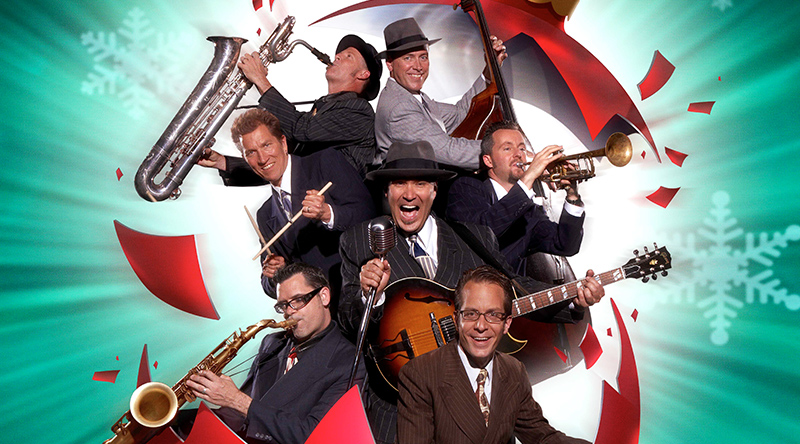 Big Bad Voodoo Daddy
DATE: SUNDAY, DECEMBER 2, 2018 AT 7:00PM
Ticket Price(s):  $47 – $65
2018 marks the 25th anniversary of Big Bad Voodoo Daddy's remarkable arrival onto the music scene. Since its formation in the early nineties in Ventura, the band has toured virtually nonstop, performing on average more than 150 shows a year, and has produced a sizable catalog of recorded music, with sales of more than two million albums.
Big Bad Voodoo Daddy's all original core line-up includes Scotty Morris (lead vocals and guitar), Kurt Sodergren (drums), Dirk Shumaker (double bass and vocals), Andy Rowley (baritone saxophone and vocals), Glen "The Kid" Marhevka (trumpet), Karl Hunter (saxophones and clarinet) and Joshua Levy (piano and arranger).
Big Bad Voodoo Daddy's efforts to promote and revitalize swing music have taken shape as much more than a simple tribute. Taking inspiration from the creators of this uniquely American art form, the band's original horn-infused music and legendary high-energy show introduces the genre to a new and younger generation while remaining cognizant and respectful of the music's rich legacy.
These tickets will go on sale to the public online only Saturday, August 11th at 10am and in person or over the phone starting Monday, August 13th.
Buy Tickets