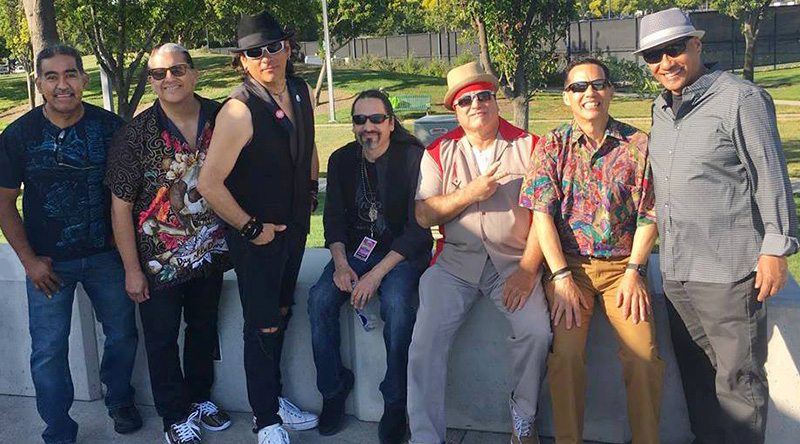 Caravanserai featuring Tony Lindsay World Renowned Singer of Santana
DATE: SATURDAY, January 5, 2019 AT 8:00PM
Ticket Price:  $20
Now in its twenty first phenomenal year, Caravanserai is the most widely known and traveled Santana Tribute band in the land, and is now an established icon in the tribute world country-wide. This is the group the San Jose Metro declared "The Top Santana Tribute" and the San Francisco Examiner called "The Country's Pre-eminent Santana Tribute Band" and radio DJ Wayne Coy declared "The Greatest Santana Tribute in the World" on the air at KKIQ 101.7 (in the Bay Area). Originally a replication of Rock and Roll Hall of Fame band Santana's legendary early days, Caravanserai has grown to include material from all eras of Santana's 52-year history. Painstaking care has been taken in the recreation of early and new music performed by this band of journeymen from the San Francisco Bay Area. The Caravanserai show explosively recreates the rhythms, drive and the atmosphere of sounds that have made Santana a mainstay in the history of Rock Music for the past five decades!
Tony Lindsay Bio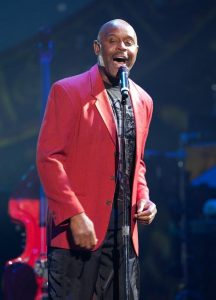 Tony Lindsay, who was born in Kingston, New York, now calls San Francisco his home, is a World Renowned & Grammy Award winning former singer of SANTANA. He first toured with SANTANA in 1991 and can be heard on the 1992 release, Milagro. When not touring with SANTANA, he sings for Spang-a-Lang, a local R&B/Jazz/Pop group he founded that has opened for several well-known acts, including Curtis Mayfield, Jr. Walker, Tower of Power, and Average White Band, to name a few.
As an individual, Tony has recorded or performed with several artists, including Tevin Campbell, O'Jays, Al Jarreau, Steve Winwood, Johnny Gill, Teddy Pendergrass, Aretha Franklin, and Lou Rawls.
His full-bodied tenor voice and unique style have paved the way for his participation in a variety of musical projects, including a 1993 duet performance with Angela Bofill and the New York Philharmonic Orchestra at Avery Fischer Hall in NY. (The song was written by Narada Michael Walden, and entitled "Enough for Everyone.")
Tony's voice can also be heard on Mazda, Hotwheels, Dreyer's Ice Cream and Wendy's commercials as well as on the "Adventures of Kanga Roddy."
Tony is also a talented song writer, and sings with the Dancing with the Stars Road Tour.
These tickets will go on sale to the public online only Saturday, August 11th at 10am and in person or over the phone starting Monday, August 13th.
Buy Tickets