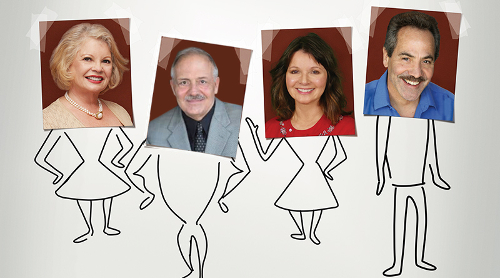 Dinner At 5:00
DATE: SATURDAY, FEBRUARY 23, 2019 AT 7:00pm
Ticket Price(s): $25 – $40
"Dinner At Five," but the fun begins after dinner.
Two female friends arrange a dinner party with their husbands, just the four of them. However, the women have something else in mind. They suggest that they liven up their lives by seeing if the grass is truly greener in the other persons house. They decide to switch partners; becoming swinging seniors, "sweniors" … or do they?
Starring Kathy Garver from "Family Affair," John Moschitta, Jr. from "America's Favorite Fast-Talker," Caryn Richman from "The New Gidget," and Larry Thomas from "Seinfeld."
These tickets will go on sale to the public online only Saturday, August 11th at 10am and in person or over the phone starting Monday, August 13th.
Buy Tickets