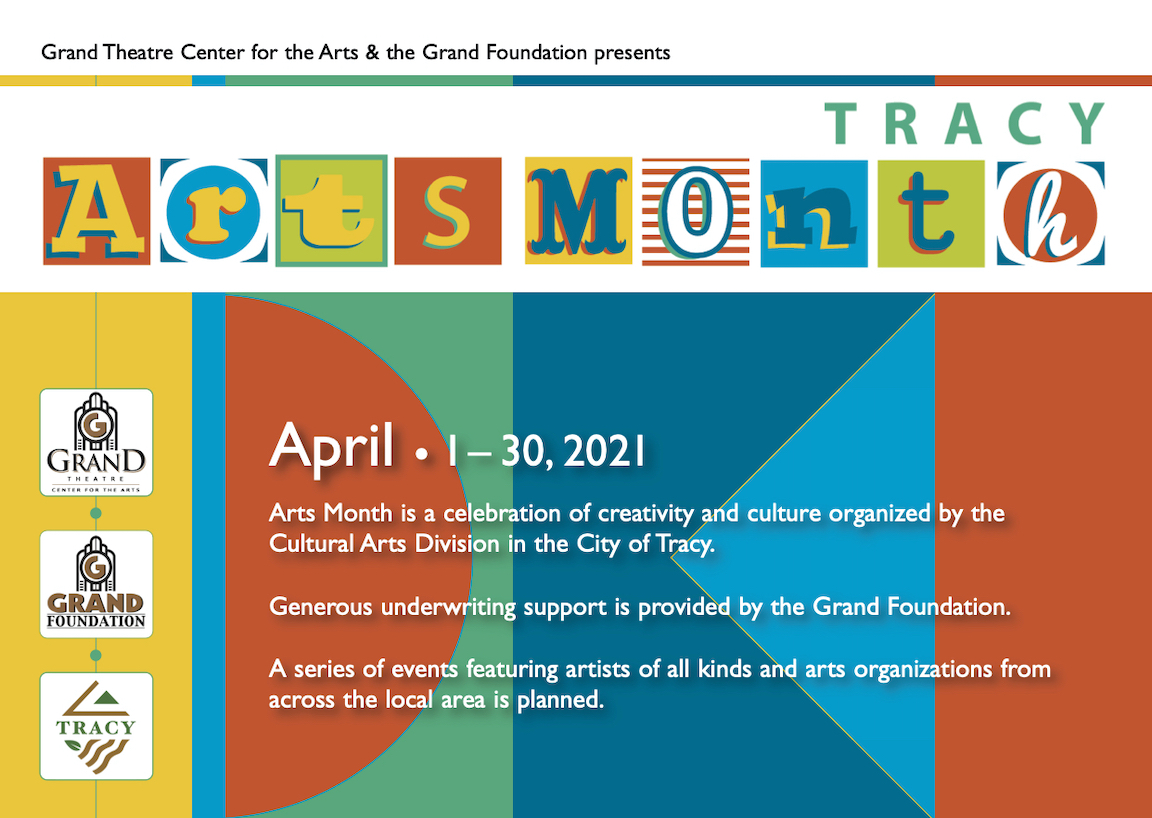 As part of Tracy Arts Month, a special selection of works from the City Art Collection are on display in the the windows of the GWF Energy Gallery.  A compelling group of objects by artists David Anthony, Sandra Bayhi, Ilena Finocchi, Lino Giovacchini, Gayle Knize, Warren McKenzie, and Pat Sanchez were chosen.
Working in a variety of media, each of these artists add unique qualities and themes to the Collection.  Many of them have had meaningful relationships collaborations with the Grand Theatre Center for the Arts and the City of Tracy over time.
Of particular note, the exhibit includes the debut of a portrait in honor of Leona Darr Willis – a founding patron of the Grand's revival – by Tracy artist Gayle Knize.  Ms. Willis was a Grand Girl working in the theatre during its mid-20th heyday, and a seminal member of the Arts Leadership Alliance/Grand Foundation, Tracy Arts Commission, and Tracy Art League.  In recognition of her legacy in the creative community, Grand Staff personally commissioned her portrait from celebrated Tracy artist, Gayle Knize.  The painting was then donated to the Collection to be placed near the Box Office in which Leona was the naming donor.