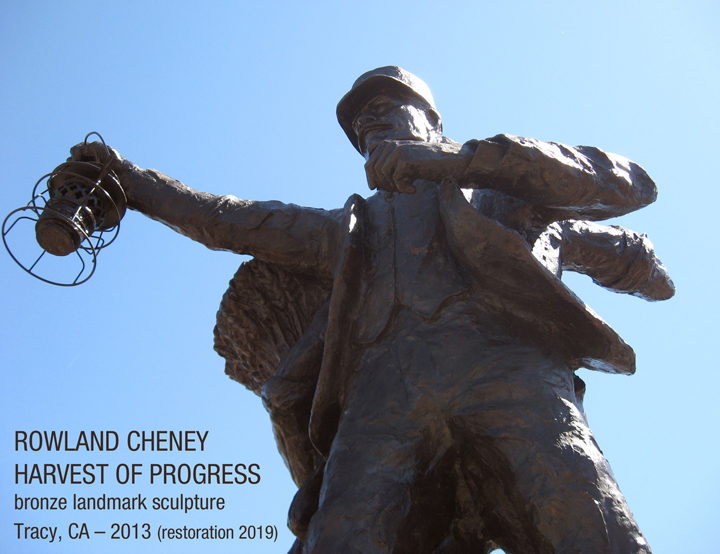 We are delighted to announced the completed restoration of Harvest of Progress!  This incredible work of fine art by Rowland Cheney was dedicated in 2013, and celebrates Tracy's railroad and agricultural history in co-joined monumental figures.  It received a cleaning, patina restoration, and new satin topcoat by Frostad Atelier of Sacramento, who originally fabricated and installed the sculpture.
Ronnie Frostad and her talented and hardworking crew braved the two hottest days of 2019 thus far, and worked into late night, to bring this bronze landmark sculpture back to full glory.  This collaboration will present Harvest of Progress in beautiful condition for several years to come in the roundabout at Central Avenue and 6th Street in downtown Tracy.
This project was supported by the Tracy Arts Commission as part of the City of Tracy – Civic Art Program.