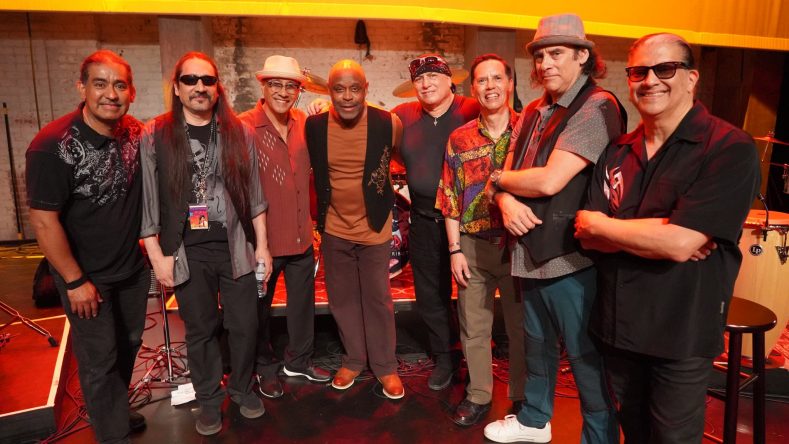 Caravanserai – Santana Tribute Band with Special Guest Tony Lindsay
DATE: SATURDAY, FEBRUARY 22, 2020 AT 8:00PM
Ticket Price(s):  $25
Seating Chart – Eleni Tsakopoulos-Kounalakis Theatre (ETK Theatre)
An established icon in the tribute world, Caravanserai is the most widely known and traveled Santana Tribute band. Now in its twenty-first phenomenal year, the Caravanserai experience has grown country-wide. All the instrumentation used by Santana over the years is there: guitar, keyboards, bass, drums, timbales and congas.
After 25 years as the lead vocalist for Santana, Tony Lindsay has garnered 11 Grammy awards, traveled on several world tours and recorded on seven CDs: Milagro, Supernatural, Shaman, Ceremony and Food for Thought, Ultimate Santana and Multi-Dimensional Warrior. When not on tour with Santana, Lindsay performs at various local venues and festivals—having become a regular performer for The Golden State Warriors (NBA), The Santa Cruz Warriors (G league NBA), The San Francisco 49ers, The San Francisco Giants and The San Jose Sharks, singing the National Anthem.
These tickets will go on sale to the public online only Saturday, August 11th at 10am and in person or over the phone starting Monday, August 13th.
Buy Tickets