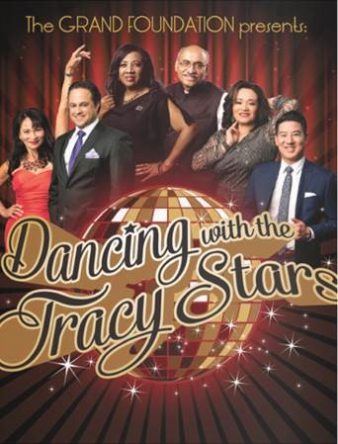 Dancing with the Tracy Stars
Hosted by the Grand Foundation
PUBLIC ON SALE: MONDAY, AUGUST 26TH AT 10AM!
DATE: SATURDAY, MAY 2, 2020 AT 7:30PM
Ticket Price(s):
$25 Students (16 & under) & Seniors (65 and over)
$49 General Public
$85 VIP at 6:30PM (includes Champagne Reception and Premium Seating)
Dancing with the Tracy Stars is an event that has the whole Tracy community talking! Similar to the popular TV show, six of Tracy's prominent community members are paired up with professional ballroom dancers to learn a ballroom dance routine over a one-week period.
These tickets will go on sale to the public online only Saturday, August 11th at 10am and in person or over the phone starting Monday, August 13th.