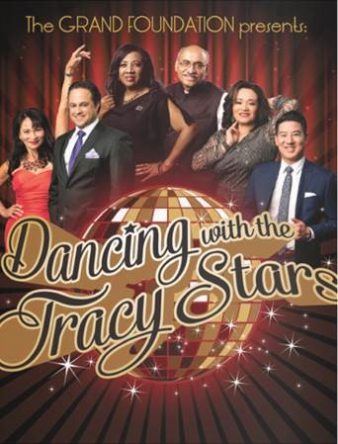 Dancing with the Tracy Stars – Cancelled
For those who purchased tickets with a credit card, you will be automatically refunded to the credit card that was used for your purchase. Please note that depending on your banking institution processing can take 7 to 14 business days (excluding weekends & Holidays) before the funds are available. For those who paid with cash or check, a check will be mailed (please allow up to four weeks for check refunds). All patrons will be contacted and notified of this cancellation. We apologize for any inconvenience this may have caused.
If you have any questions, please feel free to reply to this email or you can give us a call at 209-831-6858. Tickets for future events are available for purchase online at atthegrand.org or by phone during our normal business hours.
These tickets will go on sale to the public online only Saturday, August 11th at 10am and in person or over the phone starting Monday, August 13th.