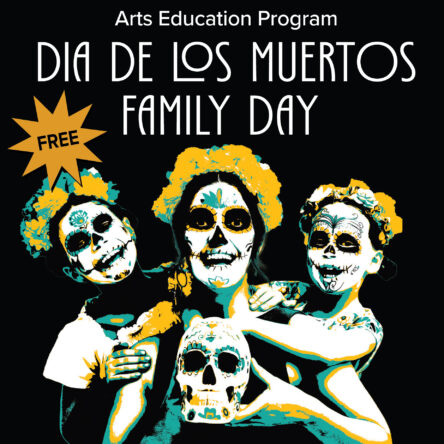 Dia de los Meurtos Family Day
DATE: SATURDAY, Oct. 28, 2023 at 10:00AM
FREE and open to the public!
Join us for this annual event featuring vendors, photo opportunities, hands-on activities, community altar and art show.
Register to be a part of the Community Art Show! Your Día de los Muertos themed artwork will be display on Saturday, October 28th through the following week. All ages are welcome to submit artwork. Activity #25119
Tickets available for purchase to the Día de los Meurtos – Ballet Folklorico Mexicano de Carlos Moreno performance at 2pm. Click HERE for more information.
These tickets will go on sale to the public online only Saturday, August 11th at 10am and in person or over the phone starting Monday, August 13th.