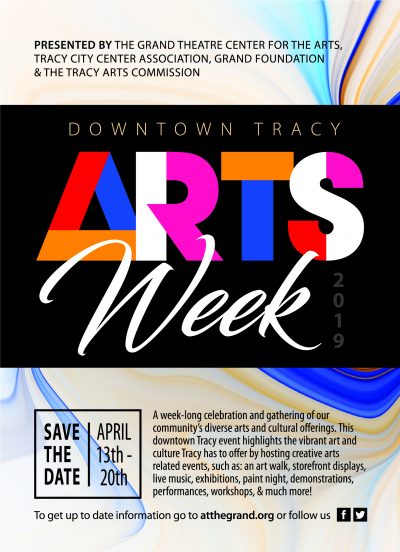 Downtown Tracy Arts Week 2019
DATES: SATURDAY, APRIL 13, 2019 – SATURDAY, APRIL 20, 2019
A week-long celebration and gathering of our community's diverse arts and cultural offerings. This downtown Tracy event highlights the vibrant art and culture Tracy has to offer by hosting creative arts related events, such as: an art walk, storefront displays, live music, exhibitions, paint night, demonstrations, performances, workshops, & much more!
Up to date information will be posted soon!
These tickets will go on sale to the public online only Saturday, August 11th at 10am and in person or over the phone starting Monday, August 13th.