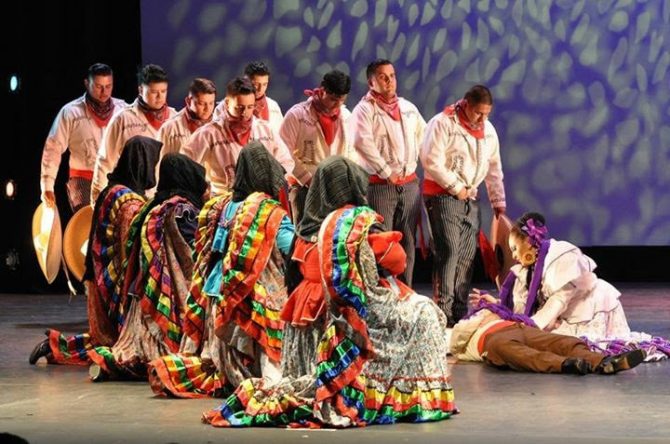 Fiesta De Muertos, Ballet Folklorico Mexicano De Carlos Moreno
PUBLIC ON SALE: MONDAY, AUGUST 26TH AT 10AM!
DATE: SATURDAY, November 2, 2019 AT 1:00PM
Ticket Price(s):  $15
Many of the dances and more ritualistic pieces in Ballet Folklórico Mexicano are shared by the "Dia de Muertos" production—originating in 2005. Paying homage
to those who have passed on, Dia de Muertos is a celebration of the life of loved ones and a time to share the wonders our loved ones enjoyed!
These tickets will go on sale to the public online only Saturday, August 11th at 10am and in person or over the phone starting Monday, August 13th.