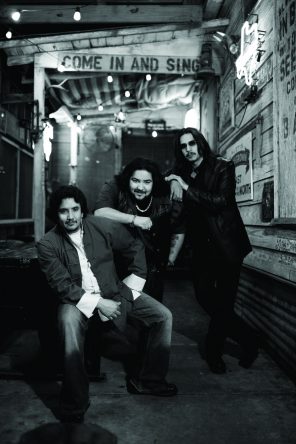 Los Lonely Boys
DATE: FRIDAY, MAY 8, 2020 AT 8:00PM
Ticket Price(s):  $30-$40
Seating Chart – Eleni Tsakopoulos-Kounalakis Theatre (ETK Theatre)
The Garza brothers rode their bluesy "Texican rock" sound from San Angelo, Texas, to worldwide fame. Vocalist Jojo Garza says, "we're all about having a good time, but we also make an effort to write about subjects that matter. Life, death, love, hate, compassion, transgression, light, darkness, truth; they're what we've always been about. We're not interested in songs about how you look, what kind of car you drive and how much money you have, we want to create music that's about the love, energy and spirit we all carry. It comes from a bigger source than ourselves."
Their strong, brotherly bond helped them through several rough spots along their journey to fame. Family is the most important thing to Los Lonely Boys and their hope is to pass along the feeling of brotherhood and familia in all their music.
photo credit Piper Ferguson
These tickets will go on sale to the public online only Saturday, August 11th at 10am and in person or over the phone starting Monday, August 13th.
Buy Tickets