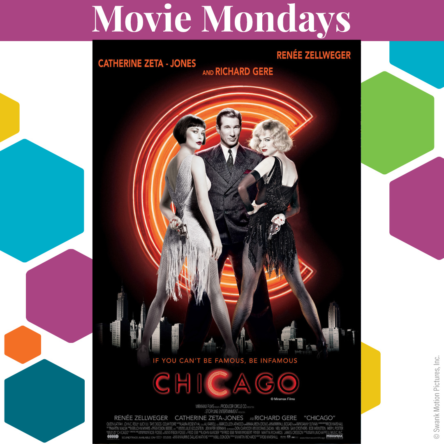 Movie Mondays – Chicago
Buy Tickets
---
DATE: MONDAY, APRIL 3, 2023 AT 7:00PM
Ticket Price(s):  $8 includes a small popcorn
Seating Chart – Madame Lieutenant Governor Eleni Kounalakis Theatre (EK Theatre)
Nightclub sensation Velma (Catherine Zeta-Jones) murders her philandering husband, and Chicago's slickest lawyer, Billy Flynn (Richard Gere), is set to defend her. But when Roxie (Renée Zellweger) also winds up in prison, Billy takes on her case as well — turning her into a media circus of headlines. Neither woman will be outdone in their fight against each other and the public for fame and celebrity.
PLEASE NOTE: THE CITY OF TRACY (CITY) AND GRAND THEATRE CENTER FOR THE ARTS (GRAND THEATRE) FOLLOW AND COMPLY WITH APPLICABLE FEDERAL, STATE, AND COUNTY PUBLIC HEALTH AND SAFETY GUIDANCE, LAWS, AND PROTOCOLS IN RESPONSE TO THE COVID-19 PANDEMIC. IN THE EVENT A PUBLIC HEALTH ORDER IS PUT INTO EFFECT THAT LIMITS OCCUPANCY OR OPERATIONS, THE CITY AND GRAND THEATRE RESERVE THE RIGHT TO CANCEL OR POSTPONE ANY PERFORMANCE. BY ATTENDING AN EVENT AT A CITY FACILITY, YOU MUST ADHERE TO THE CITY OF TRACY'S HEALTH AND SAFETY STANDARDS (AS POSTED OR PROVIDED) AND VOLUNTARILY ASSUME ALL RISKS RELATED TO EXPOSURE TO COVID-19 (IN ACCORDANCE WITH CALIFORNIA AB 1313 (2020)).
These tickets will go on sale to the public online only Saturday, August 11th at 10am and in person or over the phone starting Monday, August 13th.