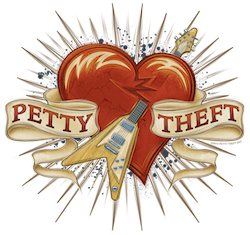 Petty Theft – San Francisco Tribute to Tom Petty and The Heartbreakers – CANCELLED
The Grand Theatre Center for the Arts will be closed to the public through April 19, 2020.  All concert or event tickets taking place between March 13-April 19, 2020 will be fully refunded. We are also working on rescheduling cancelled concerts and programming for the future. We will keep you updated as we have more information.
For those who purchased tickets with a credit card, you will be automatically refunded to the credit card that was used for your purchase. Please note that depending on your banking institution processing can take 7 to 14 business days (excluding weekends & Holidays) before the funds are available. For those who paid with cash or check, a check will be mailed (please allow up to four weeks for check refunds). All patrons will be contacted and notified of this cancellation. We apologize for any inconvenience this may have caused.
If your credit card purchase was made over 60 days ago, please contact the Box Office to provide your credit card information in order for your refund to be processed. If you have any questions, please feel free to reply to this email or you can give us a call at 209-831-6858. Tickets for future events are available for purchase online at atthegrand.org or by phone during our normal business hours.
Please read the Press Release for further details.
These tickets will go on sale to the public online only Saturday, August 11th at 10am and in person or over the phone starting Monday, August 13th.