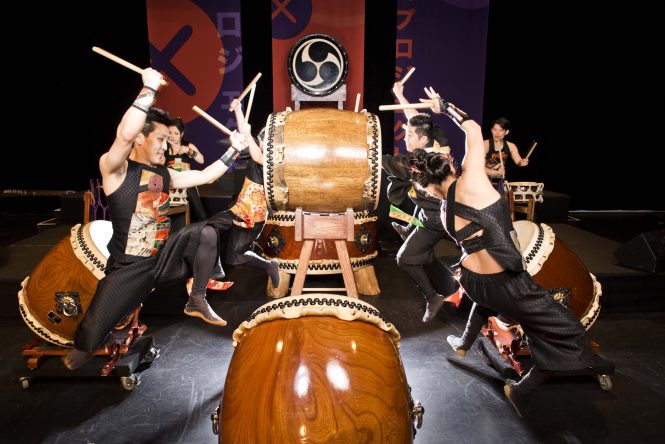 Taiko Project
DATE: SATURDAY, MARCH 21, 2020 AT 7:00PM
Ticket Price(s):  $25-$45
Seating Chart – Eleni Tsakopoulos-Kounalakis Theatre (ETK Theatre)
Founded in 2000 in Los Angeles — Taiko Project seeks to create a truly American style of taiko, blending traditional forms with an innovative and fresh approach to the Japanese drum.
Taiko Project first made waves when they became the first American Taiko group to win the prestigious Tokyo International Taiko Contest in 2005. Since then, the group has performed on the Academy Awards, the Grammy Awards, NBC's "The Voice," etc. and has recorded with hitmakers such as Stevie Wonder, Usher, Alicia Keys and more!
More recently, they've appeared on Ovation TV's critically-acclaimed series "The Art Of," The Late Late Show with James Corden, and Food Network's Iron Chef Gauntlet.
These tickets will go on sale to the public online only Saturday, August 11th at 10am and in person or over the phone starting Monday, August 13th.
Buy Tickets