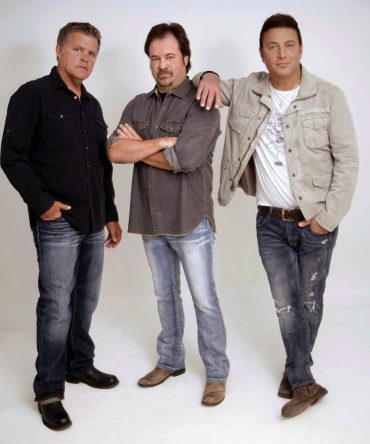 The Frontmen
DATE: SATURDAY, OCTOBER 23, 2021 AT 8:00PM
Ticket Price(s):  $60-$80 (Additional fees apply)
Seating Chart – Madame Lieutenant Eleni Kounalakis Theatre (EK Theatre)
The Frontmen Of Country features three singers who were THE voices of three of the top Country bands of the 90's: Larry Stewart of Restless Heart, Tim Rushlow, formerly of Little Texas and Richie McDonald of Lonestar.
From their rave review performances around the globe for our troops, to casinos, fairs and corporate events, to their globally televised performance on the steps of the hallowed Lincoln Memorial in Washington, DC, The Frontmen are making their mark as the newest Country super-group of our generation. Stewart, Rushlow and McDonald have collectively sold over 30 million records
and had over 50 top 40 hits between them. They have a chemistry and brotherhood seldom matched and they have logged the travel miles to prove it, wowing audiences around the globe with their brand of highly successful hit
packed shows.
Please Note: The City of Tracy (City) and Grand Theatre Center for the Arts (Grand Theatre) follow and comply with applicable federal, state, and county public health and safety guidance, laws, and protocols in response to the COVID-19 pandemic. In the event a public health order is put into effect that limits occupancy or operations, the City and Grand Theatre reserve the right to cancel or postpone any performance. By attending an event at a City facility, you must adhere to the City of Tracy's health and safety standards (as posted or provided) and voluntarily assume all risks related to exposure to COVID-19 (in accordance with California AB 1313 (2020)).
These tickets will go on sale to the public online only Saturday, August 11th at 10am and in person or over the phone starting Monday, August 13th.
Buy Tickets