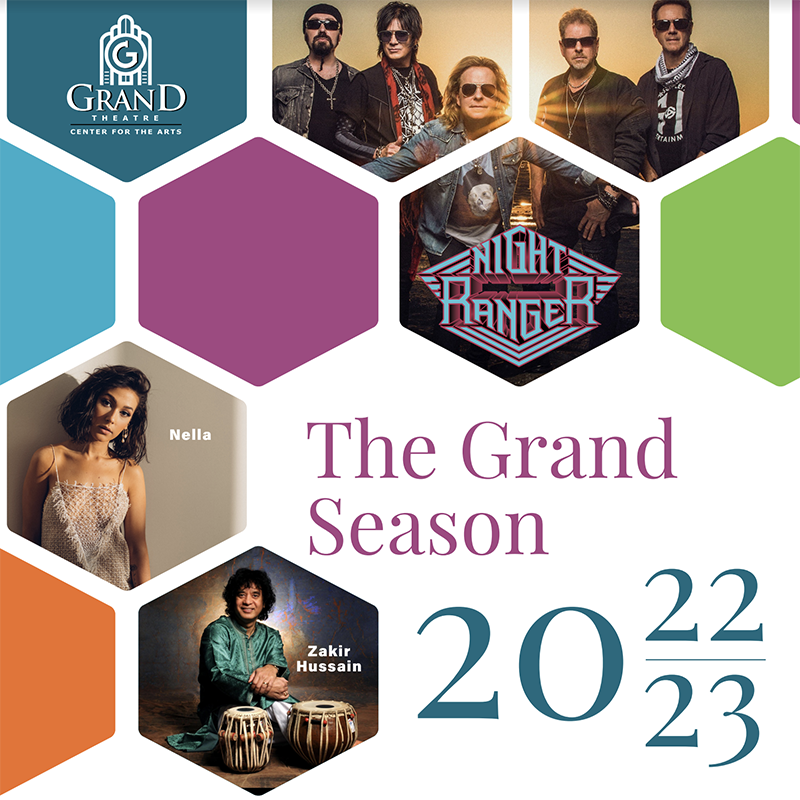 The Grand 2022-23 Season
Buy Tickets
---
Welcome to our 16th season at the Grand Theatre Center for the Arts!
Dear Friends,
It is with great pleasure we invite you to The Grand Season 2022-23. For those who have joined us before, I'm excited to welcome you back. For those who haven't yet had the opportunity to visit our incredible venue and see what we're all about, you are in for a true treat! This season, we're bringing an array of world-class performers and experiences to you. Whether you're a fan of comedy, classic rock, family entertainment, movies, or music and dance from around the world, there is an amazing experience waiting for you. And it's not just about the shows! The Grand is also home to stunning art exhibitions and arts education programs for everyone to enjoy. Our talented instructors lead programs in dance, drama, literary arts, music and visual arts. So, if you're a budding Picasso, or perhaps there's a young artist in your family, we are here to provide space and mentorship. However you engage with us, my goal is to ensure that your experience with us is one that stays with you forever. So, welcome! I look forward to seeing you soon!
With great appreciation,
Anna Cross
Cultural Arts Manager
These tickets will go on sale to the public online only Saturday, August 11th at 10am and in person or over the phone starting Monday, August 13th.