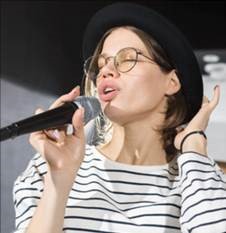 The Valley Voice
PUBLIC ON SALE: MONDAY, AUGUST 26TH AT 10AM!
CO-PRESENTED BY TRACY INNER WHEEL  AND THE GRAND THEATRE CENTER FOR THE ARTS
DATE: SATURDAY, OCTOBER 19, 2019 AT 7:30PM
Ticket Price(s):  $35 & $50 VIP
The Valley's best vocal performers ages 18 and over are showcased in a competition at the Grand Theatre. These artists will be teamed up with a
professional production staff, making it a perfect opportunity to display great vocal talents.
Proceeds from this show will benefit Tracy Inner Wheel which is an international organization made up of women associated with Rotarians. They support other non-profit organizations in Tracy, namely Tracy Interfaith Ministries and McHenry House.
These tickets will go on sale to the public online only Saturday, August 11th at 10am and in person or over the phone starting Monday, August 13th.