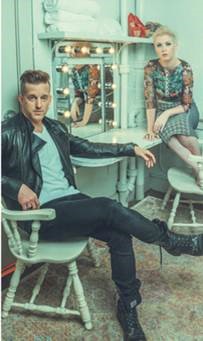 Thompson Square
PUBLIC ON SALE: MONDAY, AUGUST 26TH AT 10AM!
DATE: FRIDAY, DECEMBER 13, 2019 AT 8:00PM
Ticket Price(s):  $40-$60
With romantically charged #1 hits like "Are You Gonna Kiss Me Or Not" and "If I Didn't Have You," multi-platinum international success, two Grammy nominations and honors as Vocal Duo of the Year from both the ACM and CMA Awards, Country duo Thompson Square's career has been the stuff dreams are made of … but their ambition is only growing with their third studio album, Masterpiece, the husband-and-wife team of Keifer and Shawna Thompson is back and at the top of their game, offering up a fresh batch of poetic and extremely personal Country music.
Following the release of their Grammy-nominated, double-platinum breakout "Are You Gonna Kiss Me Or Not," the Thompson's have been riding a wave of success that continues to this day, touring with superstars like Jason Aldean, Lady
Antebellum and Luke Bryan and racking up chart topping Country-radio favorites like the devoted "I Got You" and the flirty "Everything I Shouldn't Be Thinking About."
These tickets will go on sale to the public online only Saturday, August 11th at 10am and in person or over the phone starting Monday, August 13th.