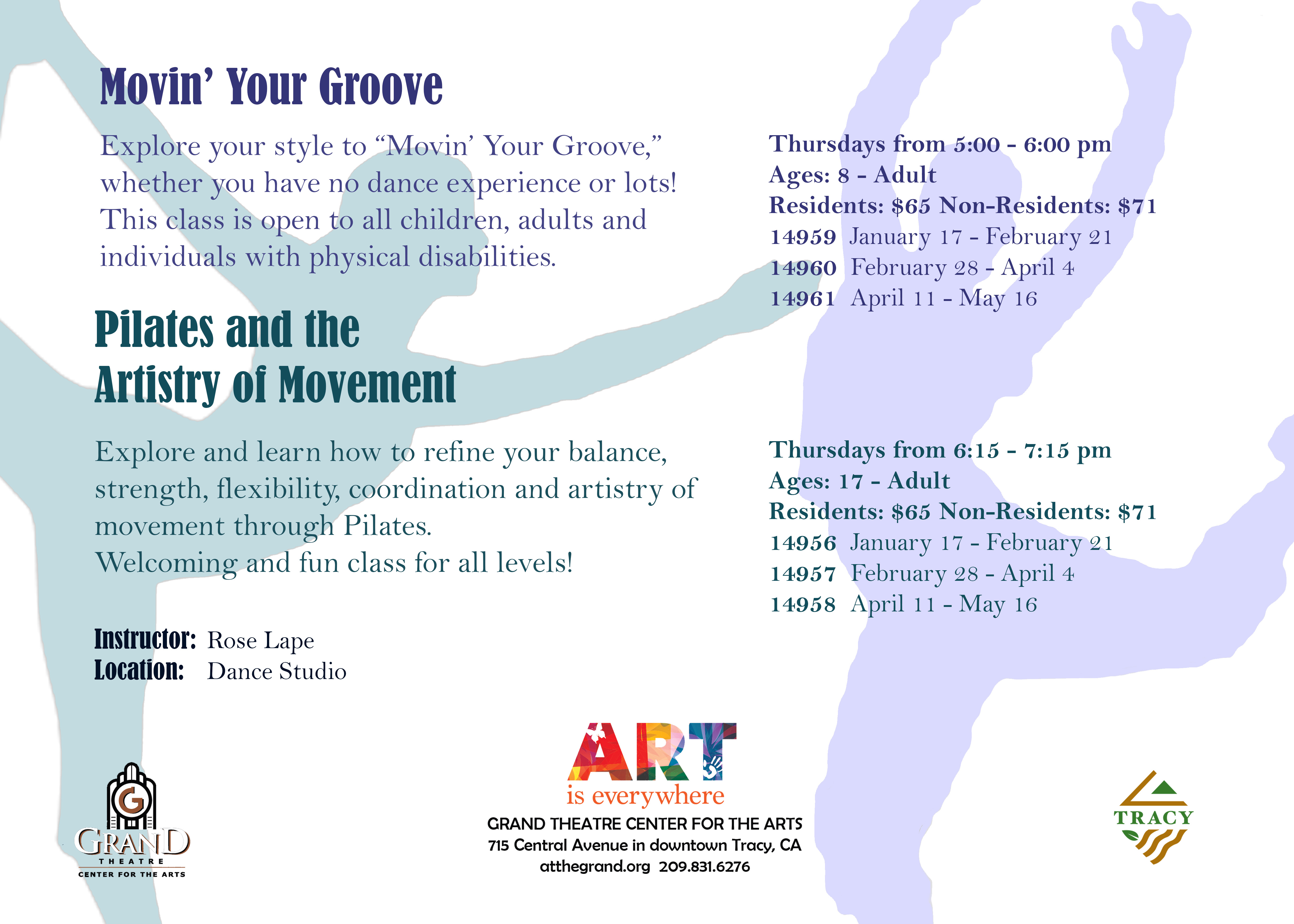 MOVIN' YOUR GROOVE
Come join this new fun-filled dance class as youth and adults alike learn to move and groove!
Be Creative… discover endless possibilities!
Be Inspired… to move 'n groove!
Be Yourself… and see what you can do!
PILATES & THE ARTISTRY OF MOVEMENT
Explore how to refine your balance, strength, flexibility, coordination and learn the artistry of movement through Pilates. Classes are offered Thursday evenings from 6:15 to 7:15 PM in the Dance Studio.