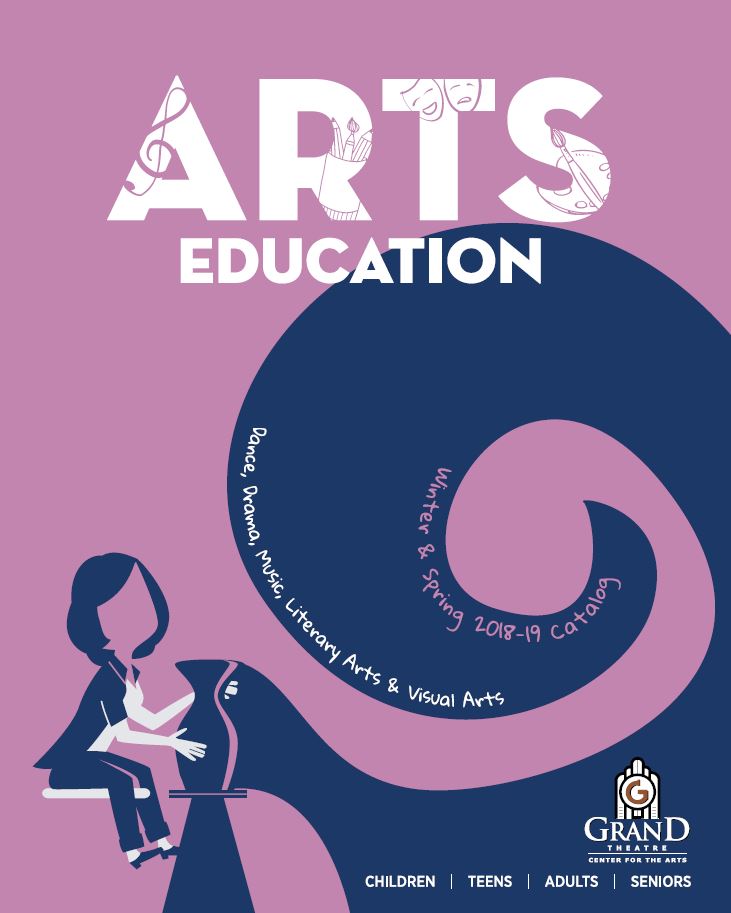 Registration for our Winter/Spring 2019 Semester is now open!
We have many new exciting classes starting in 2019 such as Playwriting 101, Auditioning 101, Movin' your Grove, Music Together con Español, Exploring Pastel Drawing and more!
We also have a new Spring Break Camp for kids and adults. Participants will immerse themselves in the world of fantasy role playing in Dungeons and Dragons!
Since the publication of our Catalog, we have had to cancel the Fused Glass classes listed on page 25 & 26 of our Winter/Spring 2019 Semester Catalog.  Tuesday Fused Glass Open Lab will continue as scheduled for experienced Fused Glass students. Please check back in February or call the Arts Education Program Office (209-831-6276) for an update about our Fused Glass Program.
We hope to see you #attheGrand!