The Artwalk is a free, self-guided public event featuring local visual and performing artists, community organizations, and vendors in downtown venues and on the sidewalks of Central Avenue near/around the Grand.
The City of Tracy and the local business district collaborate to create a network of creative displays and activities. Now in its 4th year, the Artwalk draws thousands of visitors each summer to historic downtown Tracy!
Meet the Artists of our creative community, experience and purchase art, visit with local merchants, savor dinner specials! Enjoy an evening in downtown Tracy; perfect for a date night or family outing.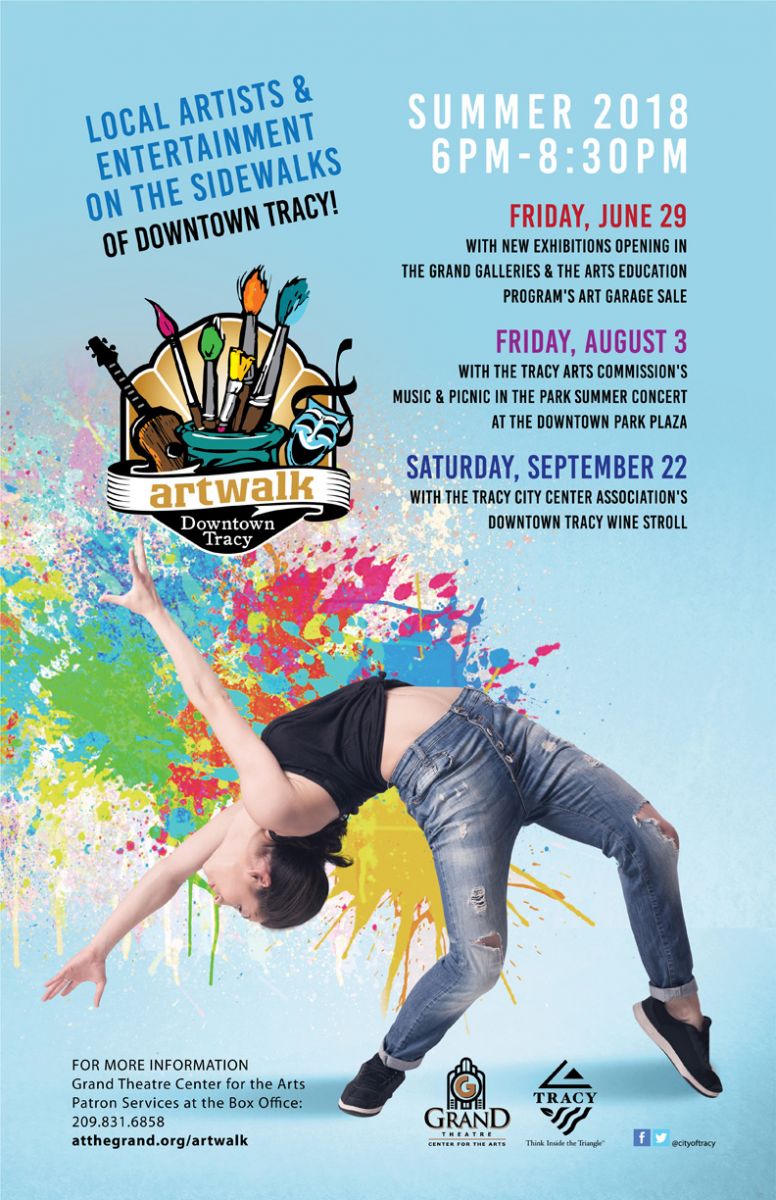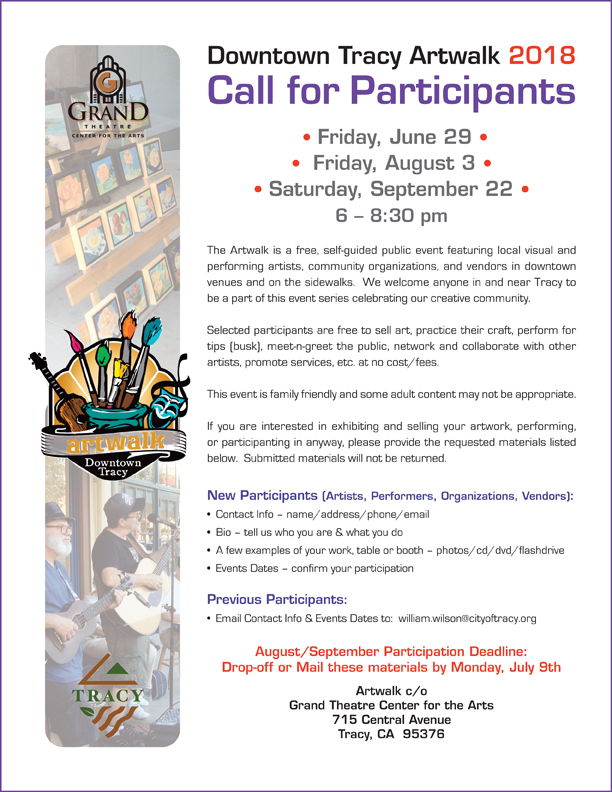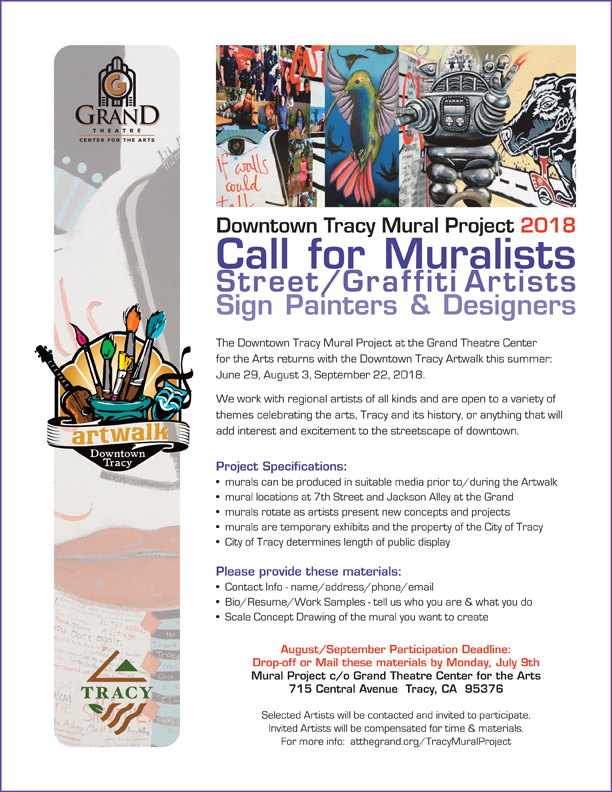 Artwalk #1:  Friday, June 29th, 6 to 8:30 PM with new exhibitions opening in the Grand Galleries, the Arts Education Program's Art Garage Sale, and the Downtown Tracy Block Party!
Artwalk #2:  Friday, August 3rd, 6 to 8:30 PM in conjunction with the Tracy Arts Commission's Music & Picnic in the Park at the Downtown Park Plaza, and Parks & Rec Movies on the Plaza!
Artwalk #3:  Saturday, September 22nd, 6 to 8:30 PM with the Tracy City Center Association's Downtown Tracy Wine Stroll!