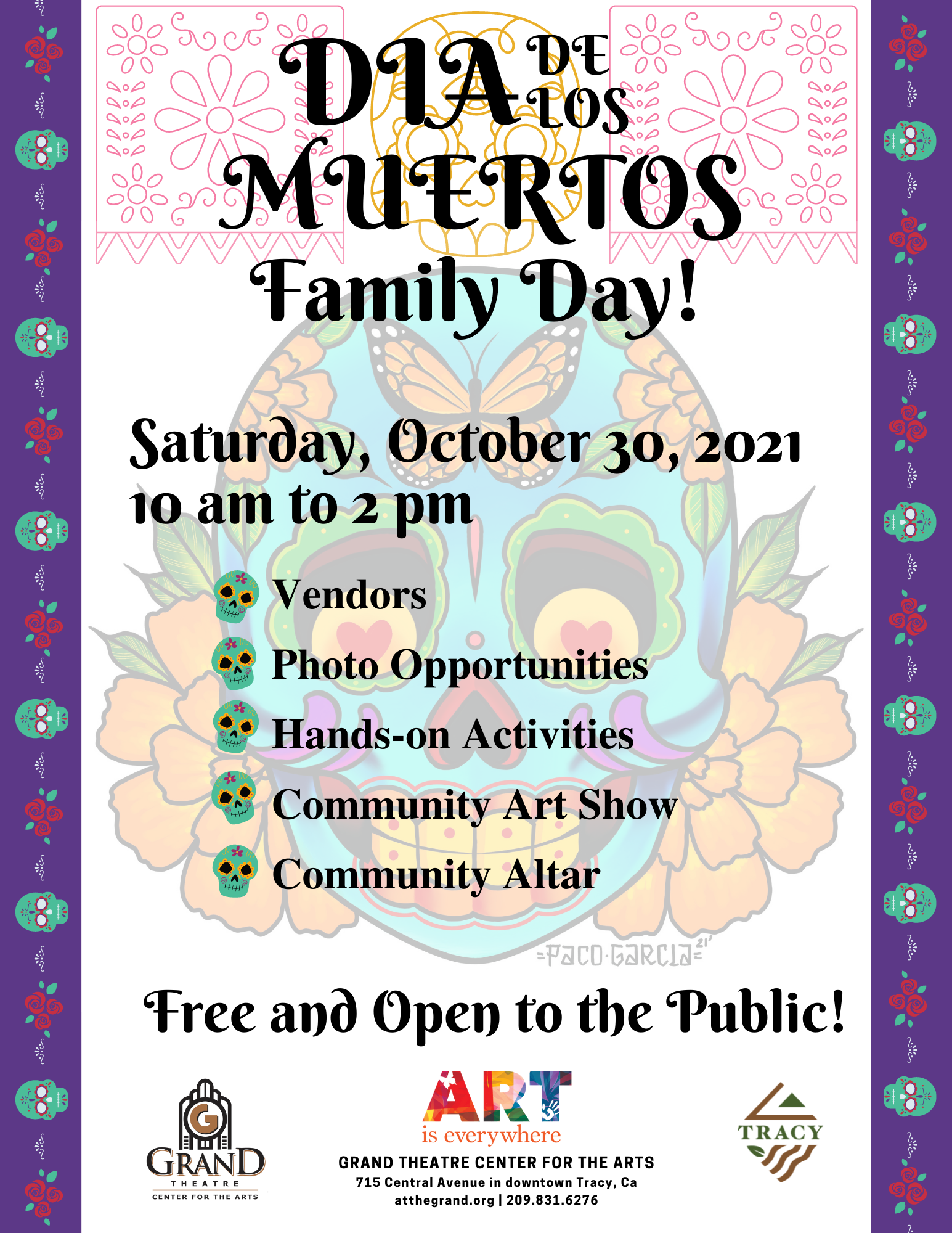 Join the Arts Education Program for Dia De Los Muertos Family Day on Saturday, October 30th from 10 am to 2 pm.
There will be hands-on activities, photo opportunities, vendors in our Mercado, and more! An altar will be on display in the Pombo Lobby, with a Community Art Show in the 2nd floor hallway from October 30th through November 6th.
This event is free and open to the public!
Be a part of our Community Art Show!
Submit your Artwork to be on display in the upstairs hallway!
– Artwork of any medium is welcome
– Dia de los Muertos themed art
– Family Friendly art
– All ages welcome to submit art
– Art must be framed or on a canvas and include hanging hardware
– Submissions due by 10/26 – drop them off at the Arts Education Program Office on the 2nd floor of the Grand.
Want to be a part of the Art Show? Register here!