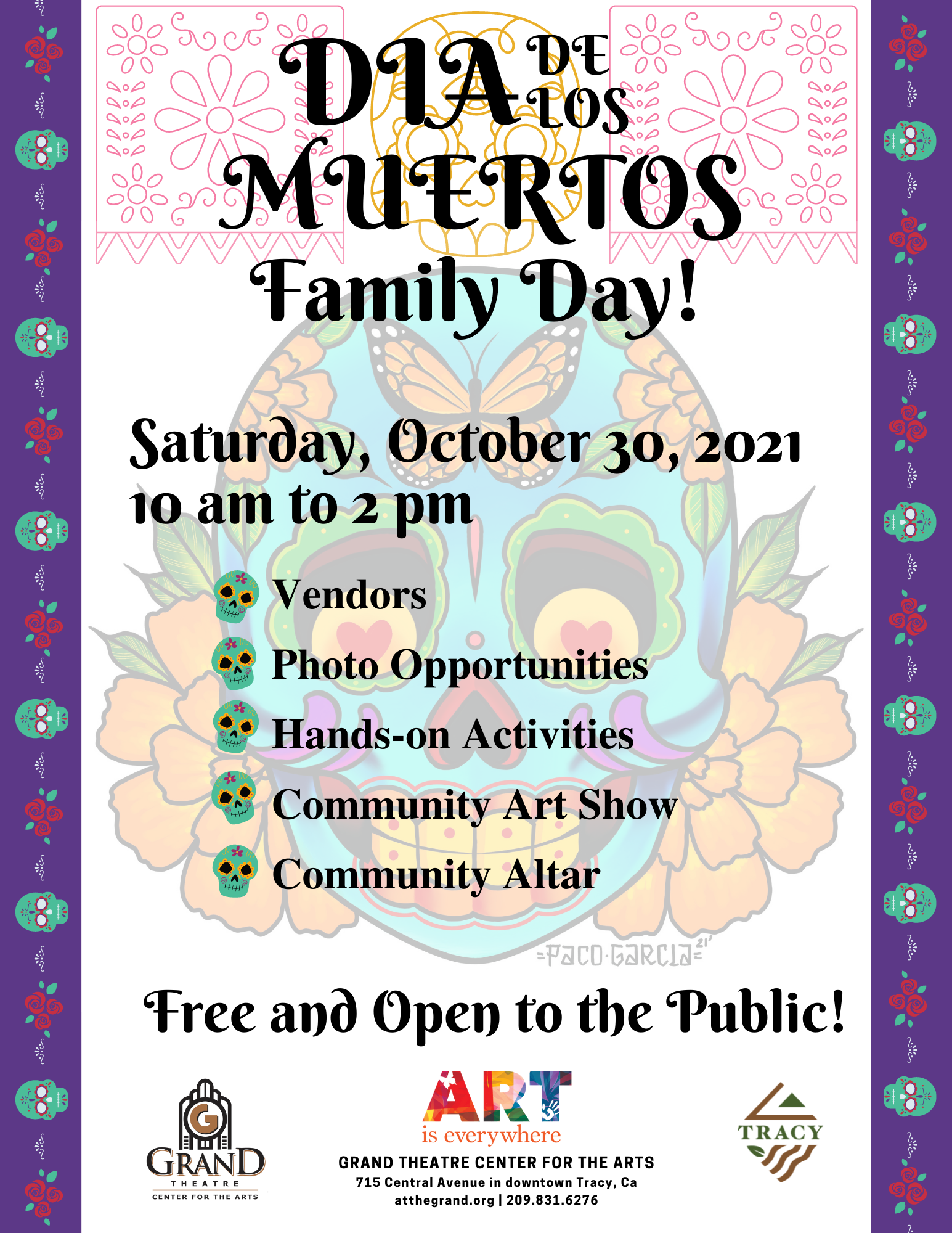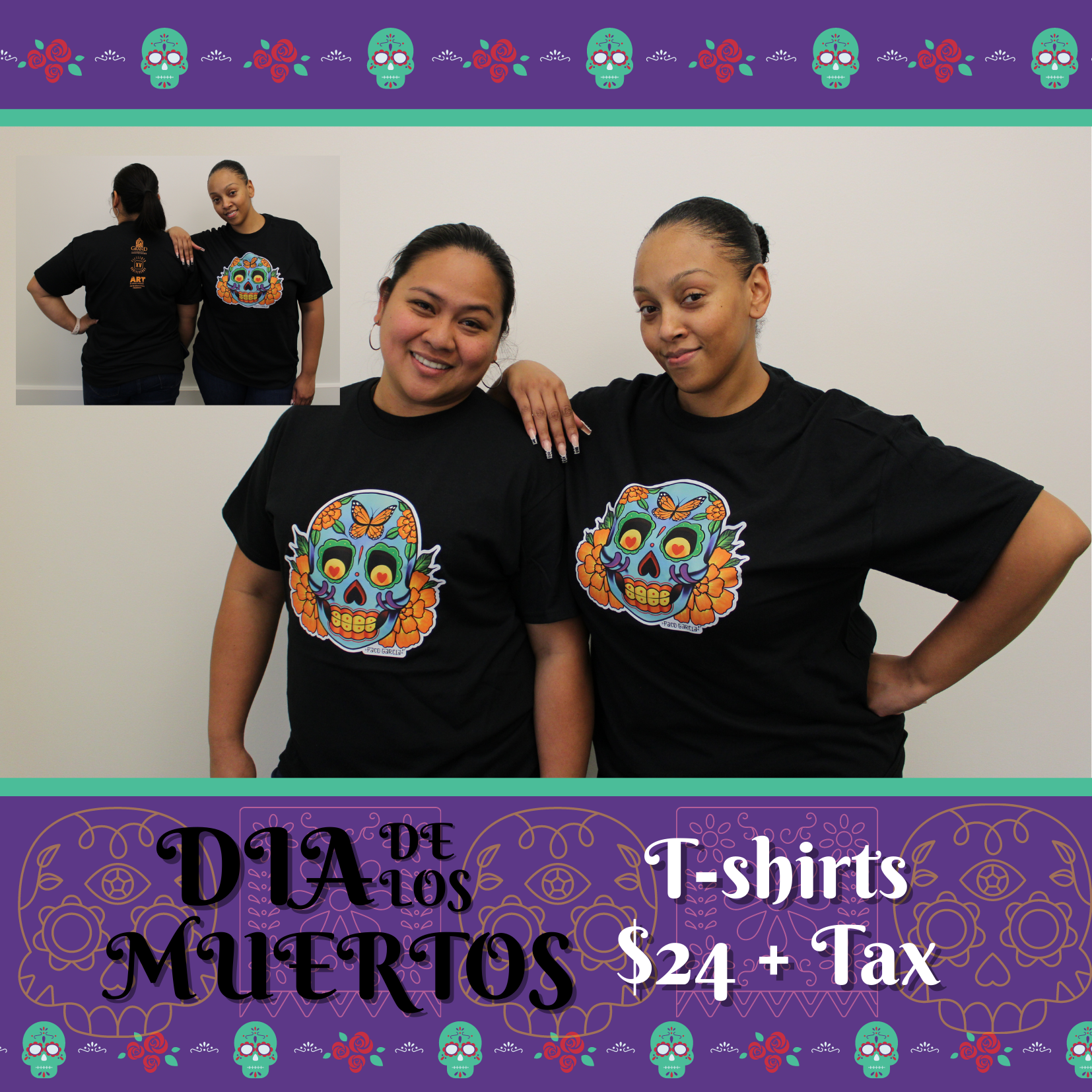 Join the Arts Education Program for Dia De Los Muertos Family Day on Saturday, October 30th from 10 am to 2 pm.
There will be hands-on activities, photo opportunities, vendors in our Mercado, and more! An altar will be on display in the Pombo Lobby, with a Community Art Show in the 2nd floor hallway from October 30th through November 5th.
In recognition of the Center's 15th Anniversary Season, limited edition Dia de los Muertos t-shirts will be available for purchase at the event! These unique shirts feature original sugar skull artwork designed by local artist Paco Garcia. Pictured below.
This event is free and open to the public!
Be a part of our Community Altar!
The public is invited to contribute to a Community Altar, on display in the Pombo Lobby on the 2nd floor through Friday, November 5.  Participants may deliver or send images of loved ones to celebrate and honor.  Photos can be dropped off at the Arts Education Office at the Grand, or emailed to:  boxoffice@cityoftracy.org
Be a part of our Community Art Show!
Submit your Artwork to be on display in the upstairs hallway!
– Artwork of any medium is welcome
– Dia de los Muertos themed art
– Family Friendly art
– All ages welcome to submit art
– Art must be framed or on a canvas and include hanging hardware
– Submissions due by 10/26 – drop them off at the Arts Education Program Office on the 2nd floor of the Grand.
Want to be a part of the Art Show? Register here!