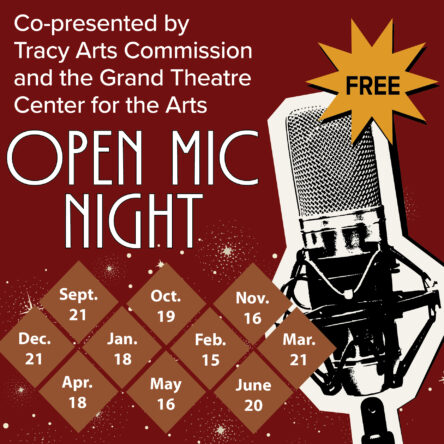 Open Mic Nights
Sign-ups: 6:30 PM
Start Time: 7:00 PM
Dates:
Thursday, September 21, 2023
Thursday, October 19, 2023
Thursday, November 16, 2023
Thursday, December 21, 2023
Thursday, January 18, 2024
Thursday, February 15, 2024
Thursday, May 16, 2024
Thursday, June 20, 2024
Maximum 5 minutes per performer.
Free!
Are you a performer who would like a spot in the limelight? Now is your chance to shine! If you've been working on a song, a dance, a poem, a rap, or a riff that you want to show off, this is the place for you. Take the stage and perform your talent while your friends cheer you on. This is your chance to own the spotlight. Not ready to perform? This is the perfect opportunity to hear the creative process of our local talent and perhaps be inspired for the future!
These tickets will go on sale to the public online only Saturday, August 11th at 10am and in person or over the phone starting Monday, August 13th.