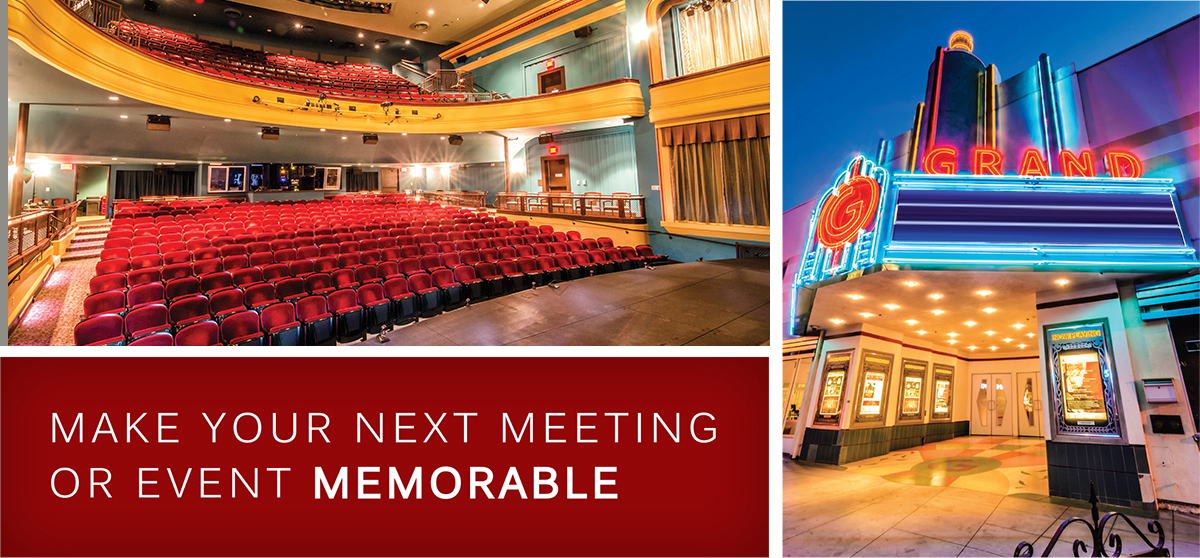 Choosing the right venue is essential for a memorable and successful event.
It must offer convenience, up-to-date technology, and professional management, at a rate that fits your budget. The Grand Theatre Center for the Arts has all of the above. Plus, there is an intangible "wow" factor that comes with the Grand.
An Interesting Past, A Place For Today
The Grand Theatre opened in 1923 as a vaudeville hall at the center of downtown Tracy. The Grand was in its heyday in 1941 as a local movie theatre and was treated to an Art Deco makeover. The period-sculptured marquee is still in place today. A 20-year visionary, civic-community partnership created the culturally, enrichment-focused Grand Theatre Center for the Arts, which opened in 2007.
The Grand is owned and operated by the City of Tracy and managed by City staff who are experts in event and facility management. This municipal, interdisciplinary arts center is the only one of its kind in California offering professional and community fine arts programming through arts education, exhibition and  performances. All performance and classroom spaces are available for rent at very reasonable rates.
Facility Rental Pricing
Facility rental at The Grand Theatre is extremely reasonable, with commercial and non-profit rates available. All theatre rentals include one (1) lighting and sound technician, a house manager and volunteer ushers. Please contact us for a complete list of facility rental pricing.
What Works Here? Everything (almost)!
We have hosted a wide variety of customized public and private events.
Annual Meetings
Business Mixers
Corporate Training
Special Events: fundraisers, proms, reunion and graduation parties
Concerts
Luncheons
Specialty Tours/Multi-Event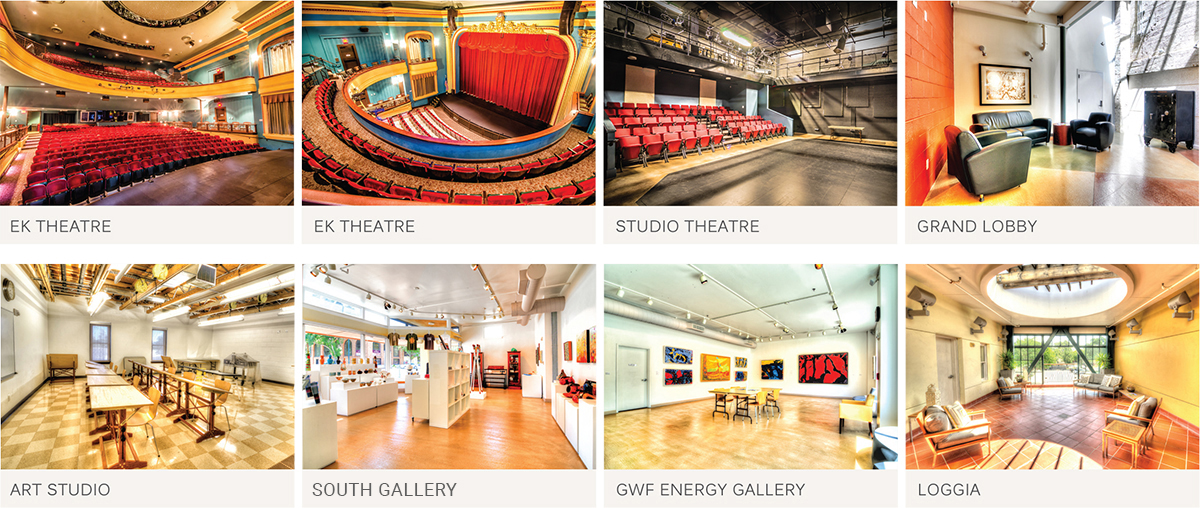 Eleni Tsakopoulos-Kounalakis
547 reserved or general admission seating
Orchestra pit with fill for extended apron space
28 digitally controlled motorized line sets
100+ lighting instruments with state-of-the-art control
VRX line arrays and 7.1 Surround Sound
18,000 Lumen high definition digital projector
On-stage dinner seating for up to 100
This space perfect for:
Concerts, large plays, musicals and dance performances
Movie screenings
Variety and comedy shows
Large meetings, seminars and employee appreciation events
Memorials and celebrations of life
Studio Theatre
This intimate and easily accessible community space features:
56 to 104 general admission seats
"End stage" or "thrust" stage setup
Always ready repertory light plot with 35 instruments
On-stage dinner seating for up to 50
Free-flowing party capacity up to 110
Rental Fees include:
Five hours
One Technician
Repertory lighting and sound
House Manager and Ushers
Perfect for:
Plays, small musicals and performance art
Rehearsals and teaching space
Business meetings, trainings, and luncheons.
Birthday and retirement parties, wedding and baby showers
Memorials and celebrations of life
SPecialized Studios
Dance/Movement Studio
Children's Art Studio
Visual Arts Studios
Music Studios
Floor Plans
Unique Spaces
Loggia Open Air Lounge
Grand Galleries
Grand Lobbies
FORMS AND INFORMATION LINKS
Rental Contact
Patron Services at the Box Office
209.831.6858