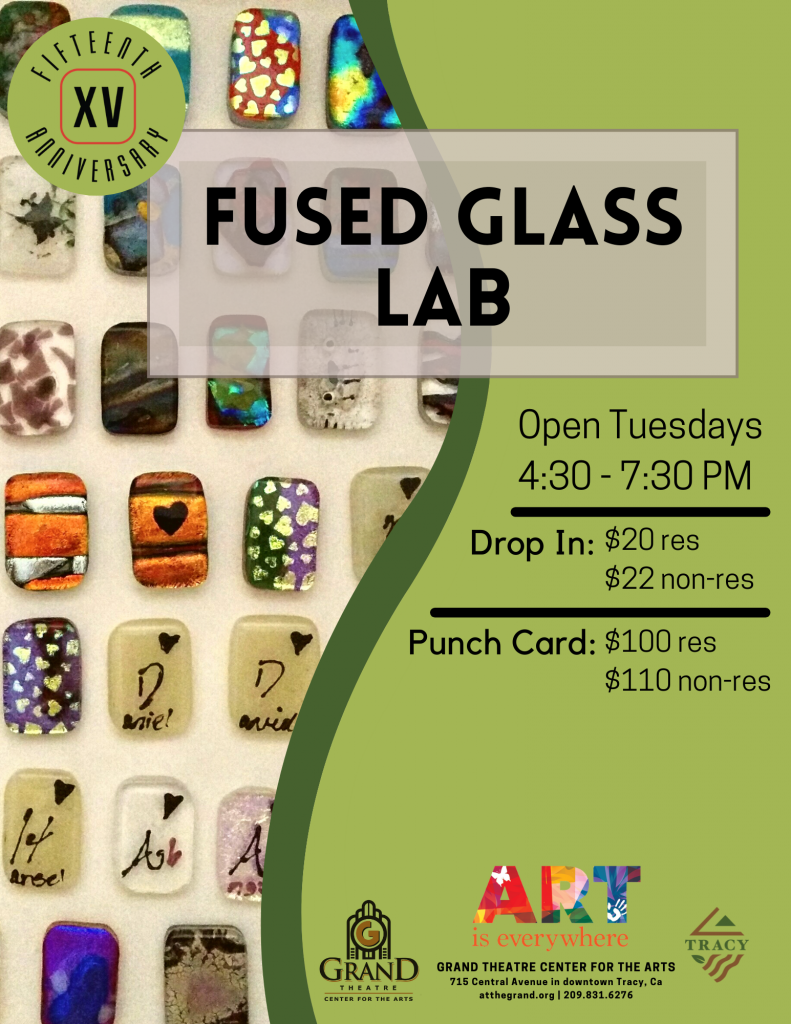 Fused Glass Lab is offered on Tuesday afternoons from 4:30 to 7:30 pm.
Winter/Spring 2022 Open Lab Dates: 1/18, 1/25, 2/1, 2/8, 2/1, 2/22, 3/1, 3/8, 3/15, 3/22, 3/29, 4/5, 4/12, 4/26, 5/3, 5/10, 5/17. *No Lab on 4/19
Students can work independently alongside other artists in the glass studio on Tuesday afternoons! Students should be prepared with their own ideas and projects in mind to work on during this time. No formal teachings will be given. SCRAP glass will be available during lab time only. You will have access to tools such as glass cutters, a glass grinder, and an assortment of other tools. Glass materials will also be available for sale. Such as a variety of glass sheets from Opalescent, transparent, and streaky. We also have frit to choose from we have powder, fine, coarse, and medium. Glass rods we carry string rods, Ribbons, Dichroic ranging from 0.5mm to 2mm. We offer glass firings for lab work. You may find that lab can be a calming and playful experience, we look forward to seeing you.
For more information about our Fused Glass Open Lab, Fused Glass Classes, and Firing Services, please contact Matt Farnsworth, Ceramics Technician, at matt.farnsworth@cityoftracy.org or (209) 831-6273.