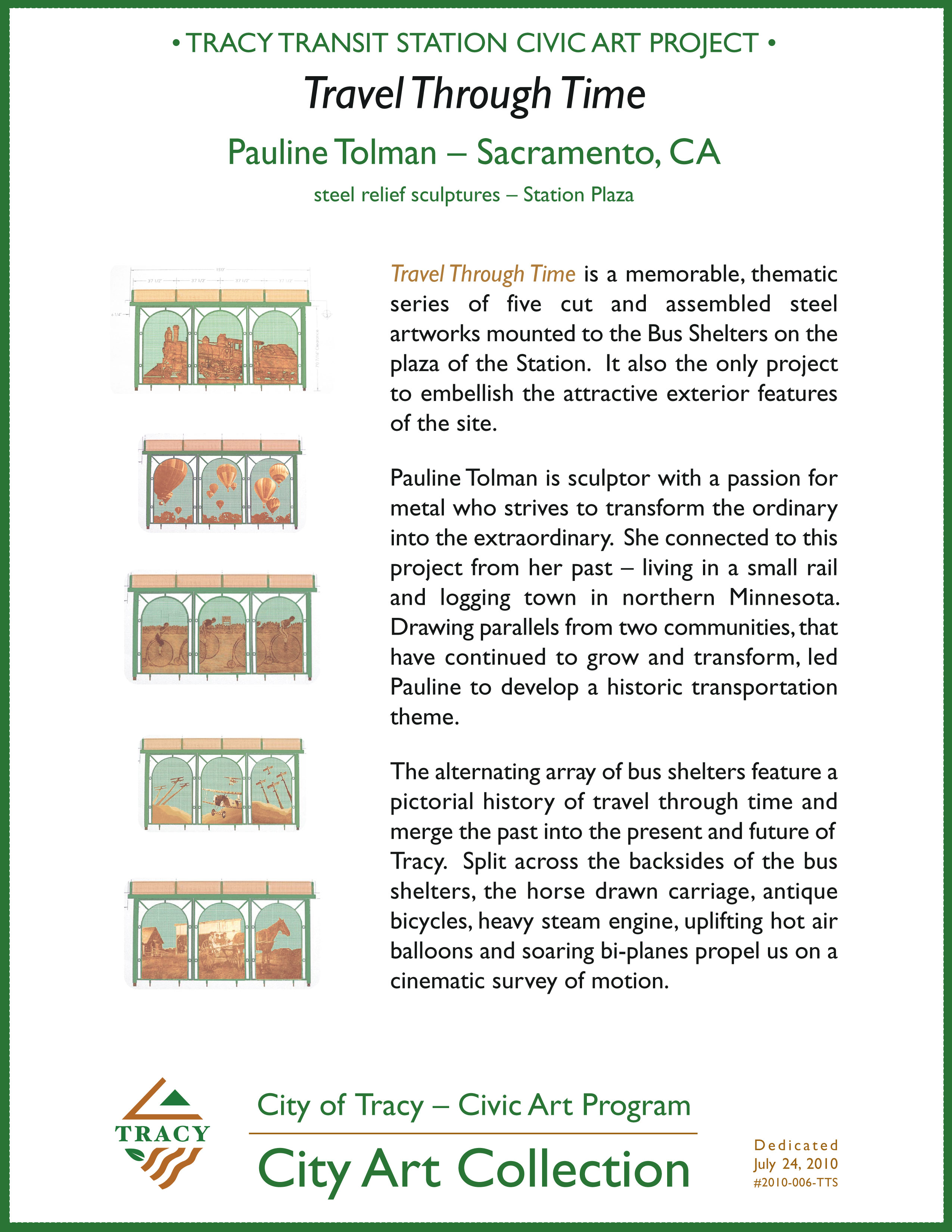 Pauline Tolman was a Sacramento/San Francisco-based artist inspired by nature, beauty, whimsy and childhood, known for her large scale metal sculpture and architectural installations.  Her striking cinematic installation – Travel Through Time, 2010 – is prominently featured and celebrated on the bus shelters at the Tracy Transit Station on 6th St. in downtown.
Pauline's work resides in several public and private collections in the region.  Recently, she was proud to assist artist Dana Albany on here monumental work Tara Mechani featured at Burning Man, and currently on display at Plaza de Cesar Chavez in San Jose through June 9th, 2018. Pauline was also an artist in consideration of a future civic art project at Legacy Fields in recognition of Tracy's rich baseball history.
In addition to her work as an artist, Pauline engaged in cycling, kayaking, hiking, camping, snowboarding and nature photography.
A celebration of her life will be held in July in her hometown of Bemidji, MN.