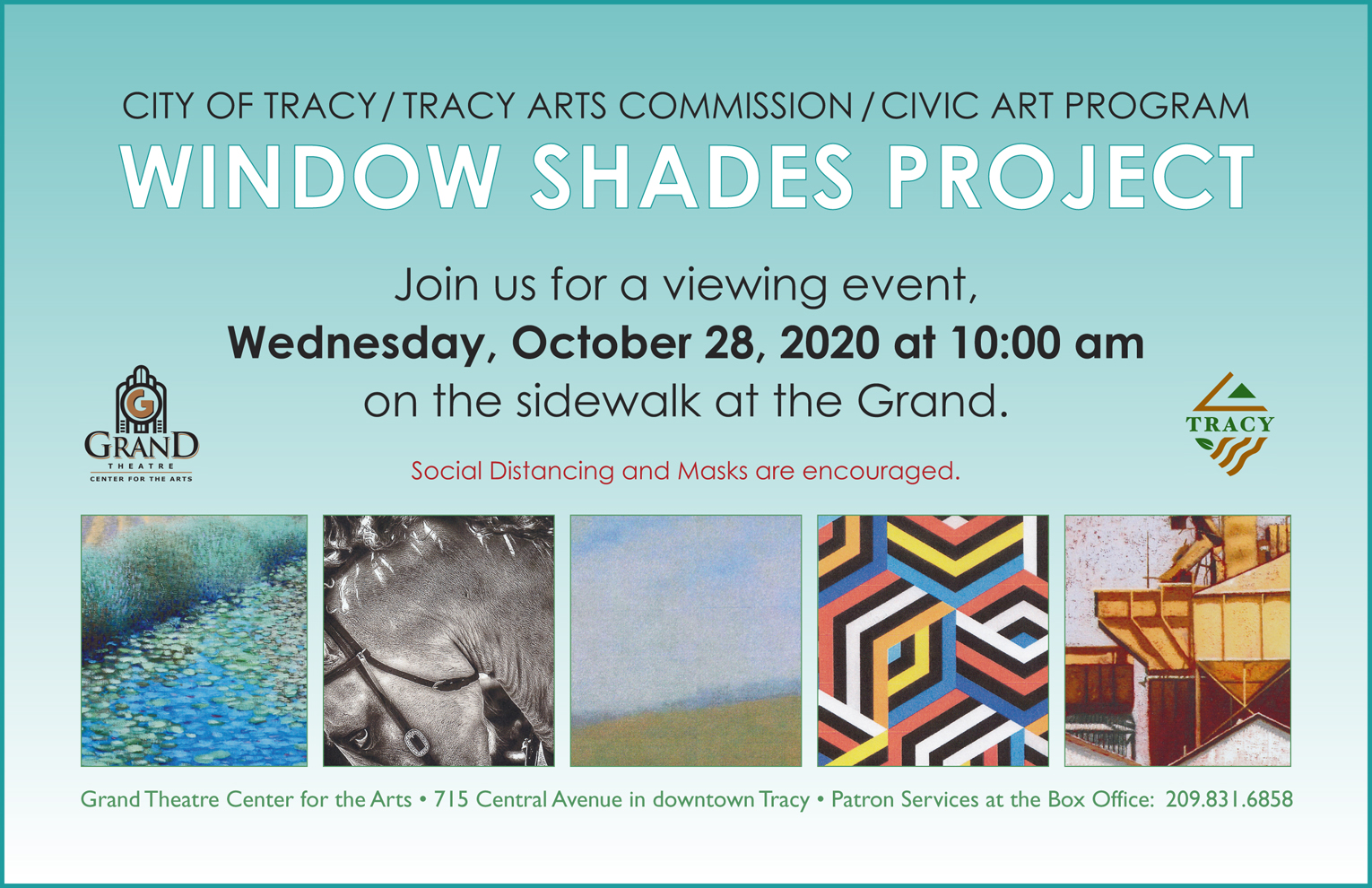 The City of Tracy, Cultural Arts Division (CAD) announces the completion of a new collaborative Civic Art Project in downtown Tracy. CAD Staff and the Tracy Arts Commission, with the Grand Foundation (Kaylin Dell'Aringa, Former Chair) and Tracy City Center Association (Dino Margaros, Executive Director) and Kim Cose (Community Member at Large) worked collaboratively to select the area artists that will be featured.
A compelling set of images by artists Alyn Brereton (Modesto), Delbert Park (Tracy), Angela Johal (Livermore) and Mark Roberts (Antioch) are printed on 14 custom-fabricated shades across the windows of the art galleries. Five large-format works in painting and photography become murals on the streetscape, adding beauty, energy and interest to the area.
The public is invited to celebrate the project with a sidewalk viewing on Wednesday, October 28 at 10:00 am, at the Grand Theatre Center for the Arts, located at 715 Central Avenue. Social distancing and the use of masks are encouraged.
The project was co-funded with generous support from the Grand Foundation, the fundraising partner of the Center. The shades were manufactured and installed by OrangePiel of the Bay Area, a full-service design and technology company specializing in window shades and acoustical wall murals.